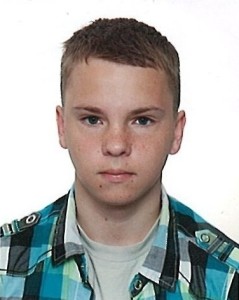 On the night before Saturday, 24th of October 2015, at around half past midnight, 17-year-old Markkus leaves a gathering of young people at a private house in South-Estonia, Võrumaa, town of Võru on the street of Koreli. At 1.24 a.m. he is captured on a surveillance video at the address L.Koidula 14. After that he vanishes without a trace and his case remains unsolved to this day..
Characteristics of Markkus
Age: 17 years old
Height: 161 cm
Build: skinny
Hair: short brown hair
Clothes: wearing brown hooded winter jacket (pictured),
black trousers and blue Nike running shoes.
On the behalf of Foundation Missing, we ask the person who knows about the circumstances of Markkus' disappearance or his current location to contact the Foundation by the 24/7 information phone 6616 776. We guarantee an absolute anonymity. Aare Rüütel, executive director of Foundation Missing.